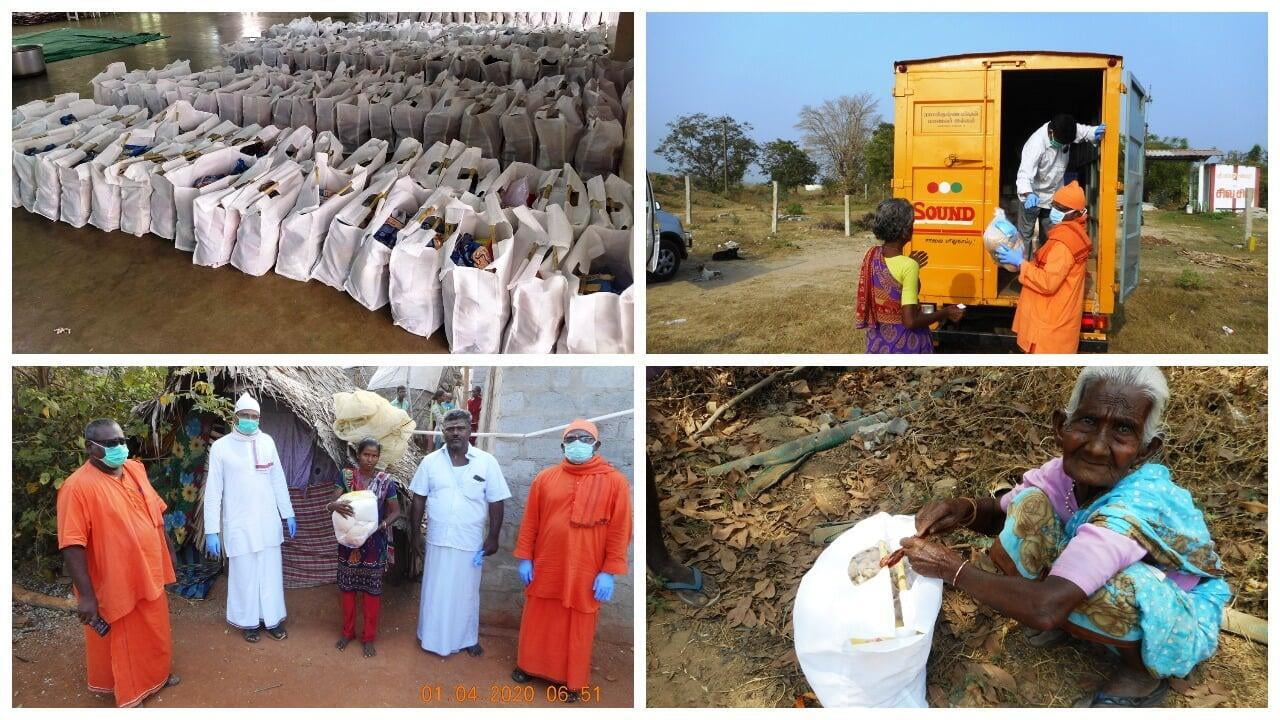 Relief Report:
As on today (10-05-2020), we have distributed the following items to 10404 daily-wage earning families from the lowest strata of society (majority of them are irula tribal and SC families):
The centre distributed 47654 kg variety of dals, 19289 kg sugar, 15574 kg rice, 10256 kg flour, 10070 litres edible oil, 10010 kg salt, 9712.5 kg vermicelli, 4995 kg semolina, 4992kg assorted spices, 3125 kg ragi flour, 180 kg soybeans, 181kg tamarind, 262 pkts biscuit, 2344kg vegetables, tea 11.2kg and 4650 metres of cloth among 10404 daily wager families in 22 Districts of Tamil nadu and 1 union territory (Madurai, Trichy, Virudhunagar, Tirupur, Ooty, Villupuram, Kallakurichi, Ranipet, Cuddalore, Thiruvarur, Chennai, Krishnagiri, Erode, Dharmapuri, Pudukottai, Kanchipuram, Chengalpattu, Thiruvallur, Perambalur, Tiruvannamalai, Thanjavur, Vellore and Union Territory of Puducherry)
6486 nos soap, 3024 nos. of toothpaste, 100 shampoo sachets, 50 bottles of dettol were also distributed.
24788 face masks, 55 litres sanitizer, 100 notebooks and 2 thermal scanners to Government Hospitals, PHCs and Govt. offices in various districts of Tamilnadu from 28 March to 10 May 2020.
In addition to the Home team, 45 Member Ashramas of Tamil Nadu Bhavaprachar Parishad were also involved in the distribution process which enables us to distribute relief materials in various districts of Tamil Nadu.