Ramakrishna Mission Residential High School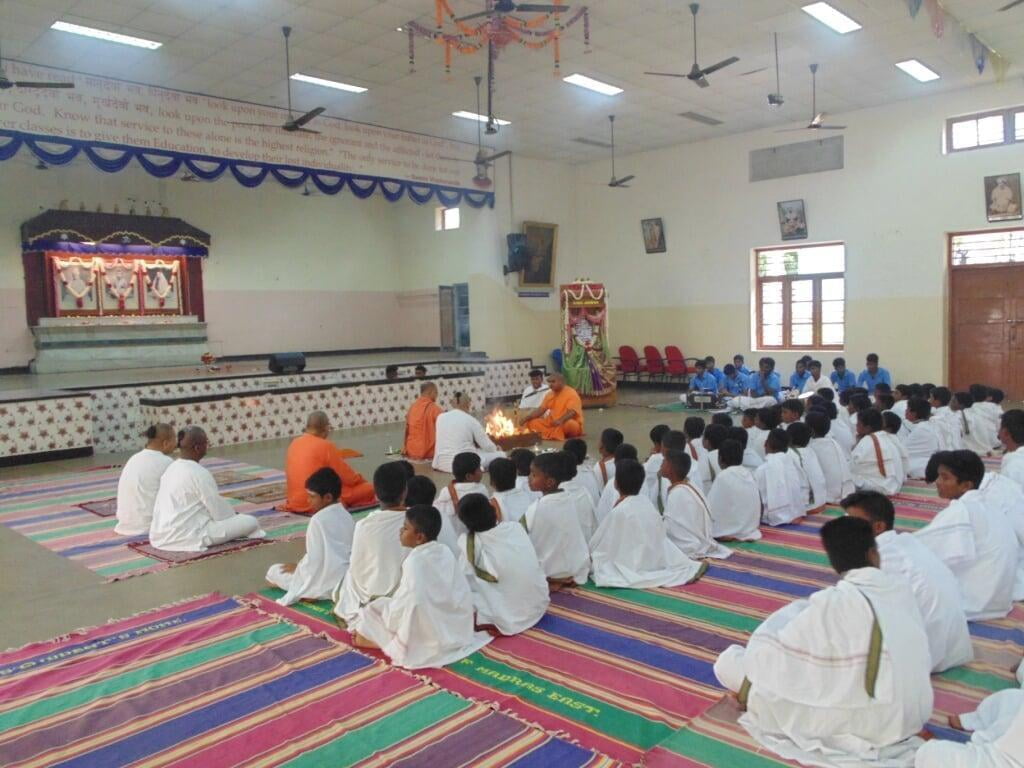 Admission & Strength
Admissions are made in the VI standard on the basis of poverty cum merit. As soon as applications are received from the applicants, physical verification at their native places is done by the teachers regarding genuineness of the applicant's status and the committee headed by the Secretary Swamiji finalizes the admission.
Our School Strength:
Class VI - 47,

Class VII - 50,

Class VIII - 46,

Class IX - 52

Class X - 49

Total Strength : 244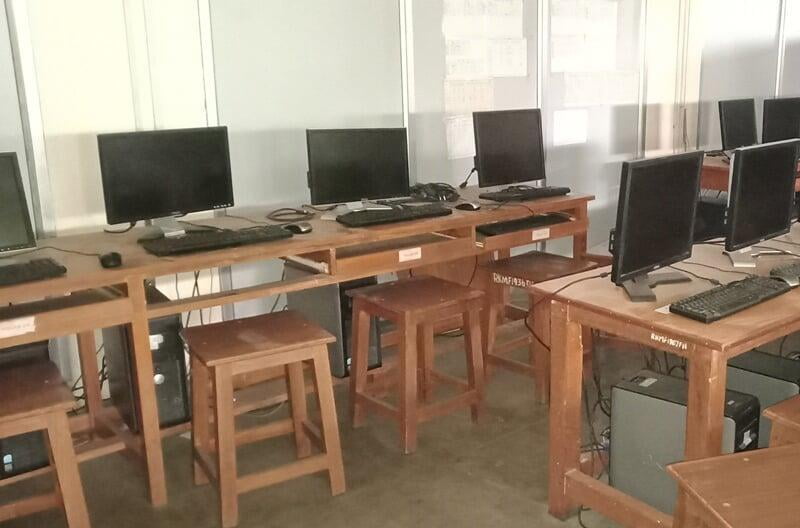 Computer Laboratory
Students trained in the well equipped laboratory (25 PCs and 30 Tablet PCs with UPS power supply) during Saturday, Sundays & their computer lab periods. Here students trained in basics of the computer like word, excel, browsing, drawing, typing, using emails etc. A team from 'Chennai volunteers' regularly visited our school and provided free computer class training to our students.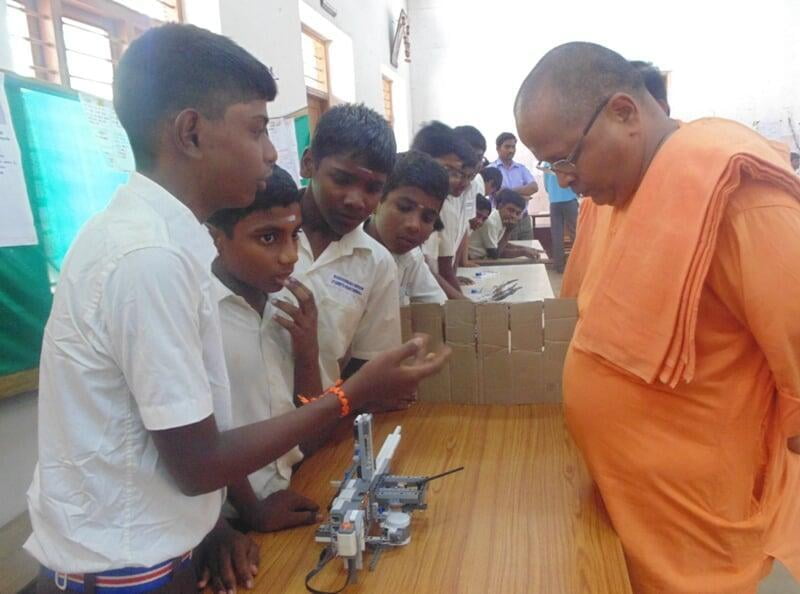 Robotics Training
Students are given training in robotics to equip them to understand and to get updated with the latest / growing technology. This helps them to cope up with the modern world when they take-up their career. Exhibitions were conducted & students were invited from other schools to participate in the same.
Extra Curricular Activities
The following clubs were functioning in the School:
Pasumai Padai, Science club, Junior Red Cross, Tamil cultural club, English Club. These clubs conduct various competitions like drawing, essay writing, speech & conduct awareness programs to develop the creativity among the students. Apart from performing small skits and dramas, Vivekananda Kalai Kuzhu of High School section enacted a drama "Harichandra" in Tamil on 08-02-2020 in the sports day function.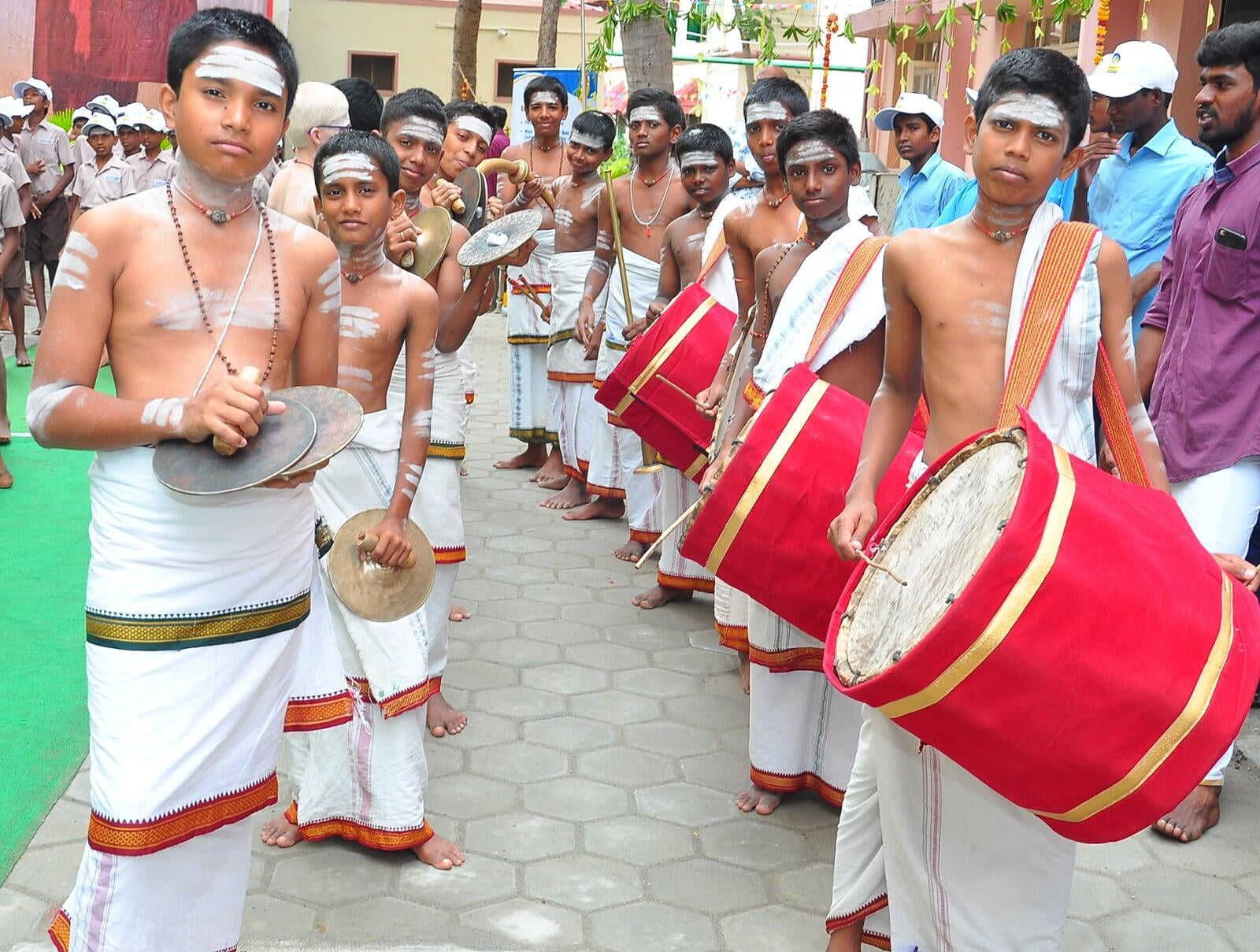 Kailaya Vadyam



Kailaya Vadyam, one of the oldest musical arts in Tamilnadu, used to play in the temples during festival times. Weekly three days experts are giving training to our boys. Our troupe performed during processions of Guru Maharaj, Annai Sarada Devi, Swami Vivekananda & Swami Ramakrishnananda jayanthi days. Apart from these, the troupe played during important functions of the Students' Home.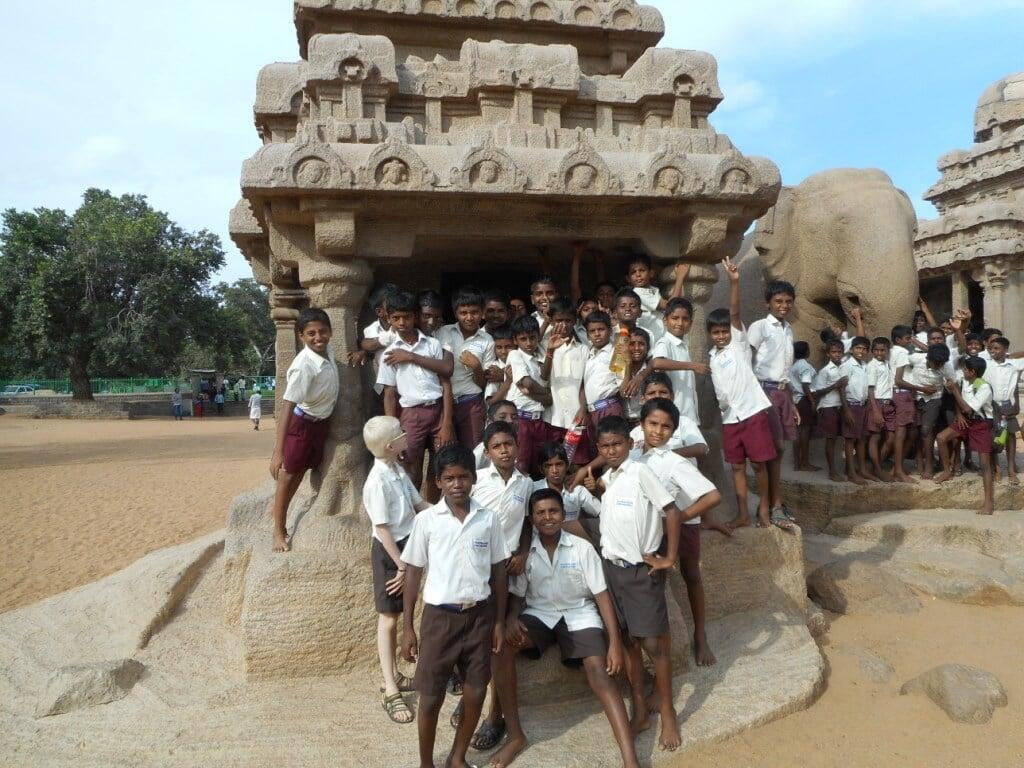 Excursion
On 26.07.2019 6th and 7th standard students were taken on excursion trip to Vembulivakkam, Uthiramerur, Chengalpattu Math, Malliyankaranai Math, Mahabalipuram. 8th and 9th standard students were taken to Thiruvannamalai, Genji, sathanur Dam on 09 August 2019. On 3rd and 4th of September 2019 10th standard students were taken to Tirupathi and Kalahasti.

Other Activities:
The student edition of Dinamalar viz. Pattam conducted District Level quiz programme in which many of our students participated and 16 of them qualified for the second round.

Copies of Ramakrishna Vijayam, Tamil monthly magazine of Ramakrishna Order, are being distributed to the parents / guardian of our present students free of cost.
A Psychiatrist regularly visits our campus 3 days in a week, to meet the students on need basis.
3 boys from 9th & 10th stds. participated in HCL South zone science Exhibition in Bengaluru on November 18th and 19th 2019. Our boys got first prize.
Swacha Bharat Awareness program our school boys and staff conducted a week long program in and around our Home.
Dengu Awareness Program: Department of Health, Chennai Corporation, conducted a Screening and Awareness Camp for Dengu fever for our boys.
On Jan 12th, Youth day was celebrated as usual and Inter-school competitions were conducted in a grand manner and prizes were distributed.